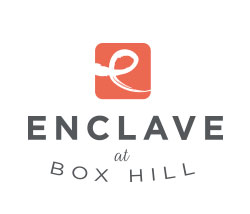 Your Source for All the Goings-On at the Best Apartments Bel Air, Maryland, Offers
September 22, 2015
Cooking Break: Best Delivery and Takeout in Harford County
Some nights, you're just too tired to pull out your pots and pans and start that oven.
Yeah, you could pull out the "emergency" frozen pizza in the back of your freezer, but in our opinion, there's no need to take such drastic measures.
For nights like these, you can relax at your apartment near Bel Air and let your favorite area restaurants bring your favorite foods. Thank goodness for that! Now, for some of our top favorite restaurants that deliver in Harford County, whether you're in the mood for pepperoni pizza or yellow curry.
2915 Emmorton Rd, Abingdon, MD 21009
>> Order to Go
This self-proclaimed "home of Maryland's Best Crab Cakes" has plenty of reviews on Yelp to support that claim. They sell pizza too, but the crab is where it's really at. Order the broiled crab cake and enjoy fresh chunks of rich crab that melt in your mouth. They're made very simply, with not much bread filler (that's our kind of crab cake!). On the side, you'll get garlic bread, coleslaw, and fries—the perfect way to brighten your Monday mood. It's well worth the short drive from your Abingdon, MD apartment.
3920 Pulaski Hwy, Abingdon, MD 21009
Primavera isn't your typical pizza joint. The humble storefront may not look like much, but once you open up that bag of hot fresh white pizza or Shrimp Rolando, you'll understand why it's on this list. This is Italian comfort food at its finest (we're going to pretend that the broccoli on white pizza makes up for the calories). Order to go and try not to eat it all in the car—that's the real challenge.
2108 Emmorton Rd, Bel Air, MD 21015
Luckily, this gem of an Indian restaurant makes deliveries from their Bel Air home! The food here is top-notch, with Lamb Mazedar and Chicken Tikka Masala as top picks.  If you're feeling hungrier than usual, order up the Sizzling Kabob Platter: with Chicken Tikka, Lamb Cheek, Fish Tikka, and Tandoori Chicken. All cooked perfectly, always delicious (oh, and it doesn't hurt that the staff is friendly and deliveries are fast).
2 N Main St, Bel Air, MD 21014
Yes, of course we're including another Italian spot on this list. Particularly one at the caliber of Savona. You'll want to indulge in their starters, beginning with Gorgonzola-stuffed Artichokes or Crispy, Savory Bruschetta. For the main course, go for one of the famed delicious paninis. If you're vegan, the owner, Maria, will customize any sandwich for you. Now that's service. Order in and enjoy at home!
There are so many reasons to order in tonight, and few reasons not to. Particularly if you're planning on moving into a gorgeous luxury apartment in Bel Air. Let's just say it's gonna be hard to leave once you're home.
Get in touch with us today for more reasons why the Enclave at Box Hill is perfect for you.
Image Source: Flickr via Asha Yoganandan
Back To Blog