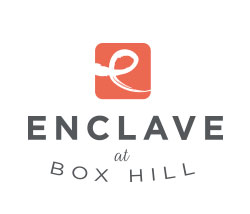 Your Source for All the Goings-On at the Best Apartments Bel Air, Maryland, Offers
September 8, 2015
Micropolitan Maryland: The Perks of Living in a Small Town
Trying to decide where to live in Maryland? Don't count out a smaller town.
The 2014 census of Bel Air in Harford County, Maryland estimated about 10,000 citizens compared to Baltimore's 622,000.
No, we're not referring to the "country." Bel Air and nearby Abingdon might be better known as "micropolitan" cities, with great downtowns and fun events. If you think a small town is boring and slow, it's time to rethink that notion. There are few places that do "small town life" better than Maryland.
In fact, Bel Air, MD., was ranked 42 out of 100 best small towns in the US, based on the fact that it's a tight knit community with big-city amenities and culture. And when you're this close to the best of Northeastern Maryland, who needs to be in the middle of all that traffic? Read on for the perks of living in a small town.
Unique Arts and Culture
Just because you don't live in the heart of a metropolis doesn't mean there isn't art and culture surrounding you. The Bel Air Arts & Entertainment District is one of 22 designated Arts and Entertainment districts in Maryland—and they take their artsy downtown seriously. With myriad art galleries, shows, festivals, and concerts, there's plenty to see and do on the average weekend. Check out all artistic happenings on the arts and entertainment site.
Ready to tackle your own artistic project? Head to A Splash of Art with a good bottle of wine, and paint away the worries of the day while socializing with friendly Maryland residents.
Yes, You Can Still Get a Doorman
Moving to a smaller town doesn't mean you have to downsize your apartment experience. Move into a luxury apartment in Harford County with all of the amenities you've come to expect from a big-city high rise. At Enclave at Box Hill, you'll enjoy exclusive amenities, such as a resort-style pool and a clubhouse with a communal bar and fireplace so you can meet other residents. Don't limit yourself. Go big and go home.
Experience Peace of Mind
Recently, Harford County posted the second lowest crime rate in the state. It's a huge bonus, especially for those Marylanders planning on starting families in the near future. No town is immune to crime, but the kind of peace of mind you get in Harford County towns is a big benefit. Stop worrying, and start enjoying your life in a smaller, safer town.
Unique Local Dining and Shopping Options
You'd think that in a smaller city, you'd be limited in shopping options. But if you live at Enclave, you'll be super close to major highways, the Dunn Loring Metro, a walkable downtown, and to plenty of big stores, from LOFT to Best Buy.
Beautiful Hiking and Outdoor Adventures Nearby
This is one of the main drawbacks of living in a big city—not enough green space! We've covered some of our favorite parks in Harford County, which offer a calm respite from daily life. You could also choose to explore any of the other hiking trails and outdoor adventures around Harford County. It's good for your body and your mind.
Convinced yet? If you'd like to experience the conveniences and amenities of the big city in small-town Maryland. Whether you'd like to start the leasing process or just have a few questions, we've got you covered. Get in touch with us today.
Back To Blog