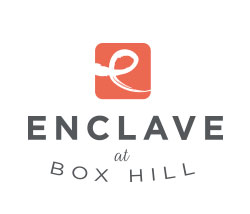 Your Source for All the Goings-On at the Best Apartments Bel Air, Maryland, Offers
September 1, 2015
Start Outside: Best Parks in Harford County, MD
If you search for "Harford County Parks" on the Harford County website, you'll be overwhelmed by the number of listings. Kelly Fields? Ma & Pa Dog Park? Annie's Playground? What's the best?
Have no fear. We're here to narrow down the best parks and trails near your luxury apartment near Bel Air, Maryland based on activity level. Just lace up your tennis shoes and get ready to head out for a day of fun.
Best Park for Pets
When you live in a pet friendly apartment, you start to believe the whole world feels the same way about your furry friend. Nothing but love. And at the parks below, this is absolutely true. Head to Ma & Pa Dog Park on Tollgate Road with your dog and enjoy a day of fun and socializing with other pets and owners.
The best part about Ma & Pa Dog park is the fact that small and large dogs are separated. It's so easy to keep your dog happy when they're around dogs their own size (especially important if you have a delicate breed that's easily spooked). Check out the rules before you go.
Best Parks for Athletes
Whether you're in a league and serious about it, or just like to engage in a pickup game of basketball once in a while—there are parks for your game. Volleyball, basketball, baseball & softball, disc golf, soccer—there's something for everyone at the following parks.
Best Parks for Nature Walks
Want to take a quick walk or jog while the weather's still nice in Harford County (especially leading into fall, our favorite time of year)? You're in luck. There are trails and runner-friendly roads all over this part of Maryland. The following trails vary in difficulty, but none are more than "moderately hard." And all of them have their fair share of verdant loveliness.
Best Park for Explorers
Looking for a bit more than the usual park experience? Eden Mill Nature Center & Park is your best bet. It's located in Northern Harford County, on a 120 acre tract of land in Deer Creek Valle—and yes, it's as beautiful as it sounds.
But this park is more than what meets the eye—this park hosts frequent nature programs and family activities, such as evening campfires and night canoe trips.
Looking for a luxury apartment in Bel Air, MD that's close to the great outdoors? Experience tranquility and breathe easier when you live in Harford County, MD. Isn't it time to start living happier? Get in touch with us today to learn more.
Image Source: Flickr via Bobby McKay
Back To Blog