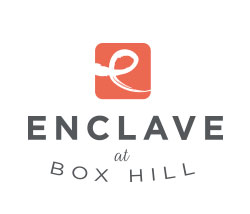 Your Source for All the Goings-On at the Best Apartments Bel Air, Maryland, Offers
September 1, 2015
Things to do in Harford County: The Live Music Edition
Looking for fun things to do in Harford County?
If you're like us, you can't resist some good music. Luckily, Bel Air and Abingdon in Harford County have pretty great music scenes. It may not be New York, but hey, if we wanted New York—we would have moved there! There's plenty of fun things to do around here if you pay attention. Now, for the insider's scoop on the music scene in Harford County—all rated by the classic high school yearbook standard ("Most Likely to…"), and all close to your future luxury apartment near Bel Air.
Bel Air Music Scene
Bel Air has a thing for Irish Bars—but that doesn't mean they feature traditional Irish folk dance every night. Head up to any Bel Air bar on a Friday night, and you'll likely be hit with a fresh dose of alternative rock, or a (very well done) cover of Petty's "American Girl."
Most Likely to Get Crowded
You might know Looney's Pub & Grill in Bel Air (312 S Main St, Bel Air) as the official spot to celebrate St. Patty's. (They have a countdown to St. Patty's running year round on their website.) But they also have a pretty great lineup of consistently good Baltimore area musicians every Friday and Saturday night. You won't see big acts, but it's fun to check out bands like Crushing Day, No Green Jelly Beenz, and Thunderball, some of Baltimore's most fun bands. Definitely a dive bar–wear real shoes if you're going to see a show. They can get crowded.
Continuing on the theme of Irish bars in Bel Air, we have Sean Bolan's (12 S Main St, Bel Air). We've mentioned Bolan's before—consider this Bel Air Main Street spot with a good mix of acoustic bands like Vonkoh, skilled fiddlers/cover artists like the Charm City Sinners, and some pretty good rock. You may not catch the next Ed Sheeran, but you'll enjoy a solid roundup of local musicians—and you really can't miss open mic night with a cold Natty Boh.
Most Likely to Surprise
In a rare departure from Ireland, The Lodge (2119 Conowingo Rd, Bel Air) is the absolute best place to go for great DJs and the occasional country-music-themed night. The music here is so diverse it's possible to go and have a great time with friends nearly any Thursday-Saturday.
Abingdon Music Scene
Abingdon may be a small town, but the arts and culture are certainly not lacking. Check out some unique spots to check out local artists.
Most Likely to Pull Out Major Guitar Skills
Head straight to the BoneFire Smokehouse Facebook (260 W. Main St, Abingdon) page for information about upcoming musical acts and events. The biggest musical highlight here? They draw lots of strings—from banjo to acoustic acts. Ryan Ward, Corbin Hayslett, The Band Concord, and the Bluesman have all graced the stage at Bonfire Smokehouse.
Most Likely to Rock Out
Wolf Hills Brewery (350 Park St, Abingdon) is an awesome spot to catch some blues and rock, a mix of original acts and covers that will have you stomping your feet. Check their events calendar to keep up with acts like The Ordinary Bitters, Ryan Ward, Jake & the Comet Conductors, Dirty White Lies, and Major & the Monbacks. (Don't know any of these names? You will soon.) The biggest bonus? Wolf Hills has some great beer—something for everyone—from a sharp Wolf Den Double IPA  to a White Blaze Honey Cream Ale that could pass as dessert.
There's nothing like soaking up arts and culture in a small town—and when you live in the Enclave at Box Hill, you'll get to experience all the local music you can take. Get in touch with us today if you're seeking to lease a brand new apartment in Harford County!
Back To Blog