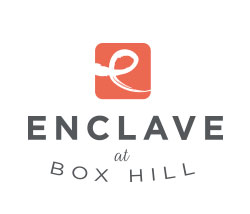 Your Source for All the Goings-On at the Best Apartments Bel Air, Maryland, Offers
September 15, 2015
The Secret to a Happier Life: Volunteer in Harford County
Want to lower your stress and feel healthier?
Yes, a healthier diet and regular exercise will help. But for an even bigger boost, try volunteering. In a recent survey by UnitedHealth Group, 94% of people who volunteered in the last 12 months reported better moods afterwards. That's a pretty significant metric!
Ready to volunteer in Harford County, but not sure where to start? Read on for the best opportunities close to your Maryland apartment.
Mentor and Invest in a Child's Life
This YMCA is just a six-minute drive from your future gorgeous apartment in South Bel Air, MD. They'll connect you with an at-risk youth that could use a mentor to help guide them in healthy life choices. Your input could mean the difference between future success or compromises.
Share your knowledge and life experience with what could be the future president of the US! Note: it's two hours a week, so be prepared to make some room in your schedule. If you don't have time available, commit to volunteering for special Y programs and events. See more here.
Care for Animals
Whether or not you're looking to adopt, volunteering at the Humane Society is one of the most fulfilling volunteer opportunities, and it's partly due to the fact that animals themselves can be stress relief.
There are plenty of ways to get involved, and you can be everything from a "cat cuddler" to a foster home. At the end of the day, it's going to be hard to resist adopting a pet, which is why it's a good thing you're moving into a pet-friendly luxury apartment in Harford County! Check out details here.
Help Put Families Back on Their Feet
If you've worked with the homeless and poverty-stricken, you've likely heard some diverse stories. Unfortunately, several of these stories involve entire families who've fallen on hard times. Help put families back on their feet at the Harford Family House, where there are myriad ways you can contribute.
If you prefer working in the background, get your coworkers and friends to donate paper goods, diapers, cleaning supplies, and toiletries, always much-needed items in any household! If you're great at taxes, offer those services. Great at event planning? Help coordinate a bus trip, hayride, movie night, or pancake breakfast. The opportunities to help families are virtually limitless at the Harford Family House. Learn more here.
Tutor or Teach Classes
Few things are more rewarding than empowering others with your knowledge. That, and you'll probably learn a lot about patience if you haven't taught before!
Whatever your educational background, volunteer to tutor or teach a class around it. It's a great way to get your favorite hobby in, or sharpen up on your expertise in a particular subject. Get the facts here.
Find a Project that Fits Your Interests and Abilities
Anna's House exists to provide meals and opportunities for women and children—although they are willing to serve anyone who needs a leg up. This is another organization that offers a diverse range of volunteer opportunities for your particular skill set, including: collection drive organizing, driving, tutoring, gift bags for special occasions, cleaning, painting, and landscaping, amongst others. Check out the site to get started.
Volunteering opportunities in Harford County are plenty, and we're lucky to live alongside such good neighbors and giving individuals.
Speaking of good neighbors—if you're interested in moving into an apartment that's close to everything, look no further: Enclave at Box Hill awaits you! Have questions? Want to start the leasing process? Get in touch with us today.
Back To Blog