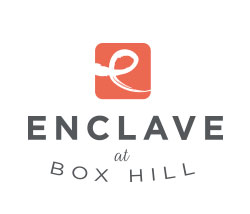 Your Source for All the Goings-On at the Best Apartments Bel Air, Maryland, Offers
September 1, 2015
How to Spend an Exciting Weekend in Bel Air
Living just a mile and half away from the freeway that connects you to Baltimore and Washington can be great, but being six miles away from the beautiful town of Bel Air can be be even greater. In Bel Air, you'll be sure to find a trendy restaurant, boutique shop, or even cordial pub that meets your weekend needs. Actually, they have something for everyone in the family. Such as food festivals—several of them. From a chocolate festival to a statewide BBQ bash, let this be your guide to a fun-filled weekend in Bel Air, MD.
Head Towards the Heart of Harford
We know it's easy to get spoiled living just steps from shopping at The Boulevard at Box Hill, but sometimes you just have to head downtown. Bel Air is located in the heart of Harford County, nestled between lush green pastures and suburban family homes, old and new. Like the old colonial homes you'll find in the area, on Main Street you'll also find plenty of boutique shopping sporting vintage goods, as well as newer, trendier restaurants and bars, such as Duclaw Brewing Co.
Have Some Fun at a Food Festival or First Fridays
If you pick your weekends in Bel Air wisely, then you'll likely be attending one of the city's many annual events, such as the Chocolate Festival, the Harford County Farm Fair, or our favorite, the Maryland State BBQ Bash.
Known to be Harford County's biggest and most anticipated event of the year, the massive BBQ Bash and street fair hosts over 50 teams competing for a state championship, as well as a tailgate challenge to see who smokes the best ribs. On top of that, slab on extra sauce with the festival's free music, free BBQ samples and of course, free admission. For more details on Bel Air's annual events, click here.
If you weren't able to get some ribs at the BBQ bash this past August, why not head to Bel-Air as the work week winds down for some free live music? As part of Bel-Air's First Fridays series, this once-a-month block party doesn't just feature a different local music act every month, but also has food, face painting for the kiddos, and a beer and wine garden too. It's known to be Harford County's biggest and baddest block party. If you don't have plans for this Friday yet, be sure to add First Fridays to your weekend calendar now.
Choices are Plentiful In and Around Enclave at Box Hill
So if you're not perusing Main Street in downtown or having a beer at Duclaw Brewing Co., you'll likely be enjoying your time at one of the city's many festivals. After all, with all of the events that Bel Air hosts, we won't blame you for skipping out for the weekend. However, if you choose to stay at home and enjoy all of our amenities, such as our state-of-the-art fitness center, yoga room or billiards table, we'd be okay with that too. Contact us if you're interested.
Back To Blog