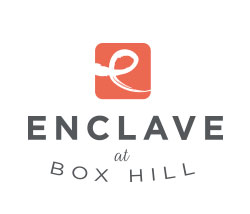 Your Source for All the Goings-On at the Best Apartments Bel Air, Maryland, Offers
October 13, 2015
An Afternoon at the Boulevard at Box Hill
It's a rainy Saturday afternoon. What are your plans?
Well, we've got a few ideas, and they're all in one place: The Boulevard at Box Hill (3491 Merchant Blvd, Abingdon, MD 21009). This collection of stores and restaurants within walking distance of your future luxury apartment near Bel Air, MD will have you feeling relaxed and productive in a single afternoon.
Here's a plan to get your shopping—and even a little spa time—wrapped up in five hours near Enclave at Box Hill.
12pm: Start Your Afternoon
Grab your walking shoes, and trek a mere four minutes to The Boulevard. We're going to start our day at Spa on the Boulevard, which is one classy joint, so ensure you make an appointment beforehand for 12:15pm.
12:15pm: Get in Chill Mode
This French technique-based spa is more than just your average spa. Their services go from head to toe–literally. Refresh your hair cut and color, get a rejuvenating massage, get your nails perfectly painted, and even get your makeup done before a big night out.
For now, choose a service that won't take up your entire afternoon, such as a 45-minute or hour-long massage with aromatherapy and myofascial release. Nails not at their best? Even men will enjoy a signature mani or pedi with a relaxing paraffin nail care treatment (we have our eye on the Chocolate Brownie a la Mode treatment!).
1pm: Enjoy a Delectable Lunch
By now, your stomach might be growling. If it isn't, it will be by the time you inhale the scents of Thai, Chinese, and Japanese food at Lemon N Ginger. All dishes are prepared to order with the freshest, most authentic ingredients.
Choose from special sushi rolls, such as the Dragon Roll (with eel, avocado wrapped around kani, and cucumber with tobiko), the Rock N Roll (with fried salmon and white fish, spicy mayo, cucumber, lettuce, and tobiko), or the Titanic Roll (salmon, avocado, and caviar wrapped around spicy tuna). If you're in the mood for something grilled, try the tasty Chilean seabass with either honey-miso glaze or yuzu soy butter, or go all out for a flashy pepper steak with onions, red and green peppers, and a garlic and black pepper sauce.
2pm: Shopping Time
We've given you two options for shopping, depending on whether you have a furry friend or not (you could certainly swing both clothing shopping and pick up your pet's supplies if you make it quick!). Revamp your business casual wardrobe (or business business wardrobe) with LOFT's beautiful, classic looks and styles. Or just buy some for your significant other! Everyone loves to have a new workwear outfit; office style sometimes get stale.
If you do decide to explore Pet Valu, prepare to be overwhelmed by over 7,000 holistic, national, and premium brands of treats, pet foods, and pet supplies. This isn't the usual pet store. They carry supplies for dogs, cats, reptiles, birds, fish, and other small pets. Try as hard as you can to keep this trip quick, and save the hours of browsing for another day!
3:30pm: Bring Home the Bacon
Can you believe they don't have Wegmans everywhere? We can't. This family-owned chain of grocery stores has been ranked by the Food Network as the Best Grocery store (2007), and Consumer Reports ranked it as the top large US grocery store chain. And you can feel great about supporting this grocery store—their employees are pretty happy, according to Fortune Mag. Wander through aisles and aisles of foods you won't find anywhere else. Try to follow a list so you don't get sidetracked—we don't have all day!
4:45pm: Head Home.
Depending on how many groceries you shopped for, you may need to get a ride home (and if the code is still valid, you may be able to get a free Uber ride). Otherwise, walk back to Enclave at Box hill feeling much lighter, happier, and more productive than you do on a usual Saturday afternoon!
Interested in living within walking distance of some great shops, stores, and restaurants near your luxury apartment in Bel Air? Enclave at Box Hill is waiting for you. Just get in touch with us today to learn about leasing your perfect apartment!
Back To Blog