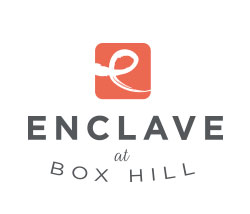 Your Source for All the Goings-On at the Best Apartments Bel Air, Maryland, Offers
October 20, 2015
Halloween Events for Everyone in Harford County, MD
Looking for something to do this Halloween? Well, luckily, you're surrounded by the best activities and events in Maryland, right here in Harford County.
Whether you're a traditional parade-and-trick-or-treat kind of person or a thrill-seeker, there's something for you to do in Harford County. Read on and start making plans!
Classic Halloween Activities
Enclave Trivia Night/Happy Hour
Enclave at Box Hill
You don't have to go far to have a great time during the week of Halloween this year! Our onsite resident Trivia Night/Happy Hour is happening in our Pub Room on Wednesday, October 28th from 7pm -8pm. Test your trivia knowledge amongst friends and neighbors, and enjoy beer, wine, and snacks. (Feel free to bring your own favorite snacks and drinks to share!)
On Saturday, October 31, don your costumes and head to Bel Air's 27th Annual Halloween event! There's a contest for best kids costume (a little Maleficent won last year), and plenty of candy and fun for all. Enjoy a night out with the neighborhood!
Pumpkin Picking—Applewood Farm
Pumpkin picking is one of those traditions that will always live on (thank goodness). Head out to Applewood Farm in Whiteford, MD to pick out your very own pumpkins for carving, cooking, and decorating! Oh, and by the way—hayrides, lawn bowling, the corn maze, model trains, and even a reindeer antler toss are included in the $4 admission.
Legends of the Fog—Haunted House
Legends of the Fog includes the Sinister Circus, Haunted Hayride, a Cornstalkers maze, and Carsins Manor haunted house. The scare factor here is through the roof. If you're a thrill seeker, you should definitely make plans to be at Legends of the Fog this year!
Adventurous Halloween Activities
If you're a fan of adventures and consider Indiana Jones to be the best film explorer, you'll love the Hunt for Halloween at the Anita C. Leight Estuary Center. Join friends or family on a quest to find signs of Halloween using an app on your phone! If you're able to log each item or puzzle you solve, you can win a Halloween prize!
This year's theme is all about pig races! Learn about the importance of pigs in agriculture and learn new things as you race to reach the end of the maze. Never has learning been quite so fun. Tickets are only $6, but if you can gather a group of 20 or more, you can get a discount.
Active Halloween Activities
If you're a fan of kayaking adventures, get yourself to Anita C. Leight Estuary Center for their last kayaking trip out on the marshes! From 9am-11;30am on October 31, soak up the beauty of fall and the lively creatures enjoying fall weather. Tickets are $12 per person. Secure your spot ASAP.
This annual 5K run/walk was started in memory of Heather L. Hurd, who was killed by a texting distracted driver in 2008. Its purpose is twofold: to raise funds for the Remembrance Book Scholarship Fund and to raise awareness of traffic accident prevention. After the 5K run, you and your kids will enjoy face painting, crafts, and more! It all starts at 9am on October 31 (get a head start on those candy calories!).
You're sure to find the Halloween event that fits you in Harford County. Looking for a beautiful apartment to rent in Harford County, MD that also fits you to a T? Look no further than Enclave at Box Hill. We have everything you need to enjoy the best of every season in Maryland. Start living your luxury life right here (and skip the scary apartments)!
Back To Blog