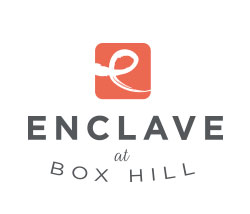 Your Source for All the Goings-On at the Best Apartments Bel Air, Maryland, Offers
November 3, 2015
4 Fun Upcoming Events in Bel Air
The nights are getting colder, the leaves are starting to change, and we're all swapping out our iced beverages for hot ones—but it's not time to hibernate yet!
It's the perfect time to make new friends and fully take advantage of living here in beautiful Maryland. Get out and about this fall with these four fun events happening in Bel Air, MD.
1. Yoga at the Bel Air Reckord Armory
Haven't you always wanted to do yoga in a castle?
If you've been in Bel Air for long, you've been to the Bel Air Reckord Armory, a stone building in town that resembles a castle. We consider a visit to this historic, oft-used venue a rite of passage for Harford County residents. There are so many classic traditions that take place here, particularly during the holidays. Enjoy a relaxing evening with other Bel Air residents doing yoga. Dates and times vary. Check the site for details.
2. Art Exhibit at Harford Artists Gallery
We're proud of the art scene here in Bel Air. From October 30 to December 20, enjoy the special Illumination exhibit at the Harford Artists Gallery. Marvel at the paintings, photography, pottery, and jewelry created by local artists. It's free to enter, but bring cash in case you want to take a special work of art home with you.
3. Girl's Night Out in Bel Air
Whatever stage of life, all women could use a night out once in awhile—particularly if it involves shopping and yummy food and drinks. Well, Bel Air's on top of it. The next official Girls Night Out is on November 19 from 5 PM – 8 PM. Over the course of three hours, you and your friends will enjoy extended shopping hours, discounts, and delicious food and drinks with other women in Bel Air!
4. Support Downtown Bel Air on Small Biz Saturday
Speaking of shopping, we love supporting the mom and pop shops in Bel Air. There's something so special about walking into a store and knowing the owners and employees. Find your spot to become a regular, or just enjoy the great food, drinks, and special savings that await on Small Business Saturday. Mark your calendar for November 28 this year.
Want to live in a luxury apartment in Harford County where activities and events abound? Get in touch with us today to start the leasing process (or just get your questions answered). We look forward to welcoming you into our fun, active community at Enclave at Box Hill!
Image via Flickr
Back To Blog