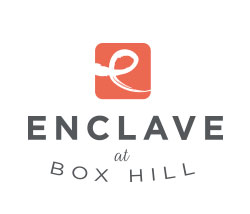 Your Source for All the Goings-On at the Best Apartments Bel Air, Maryland, Offers
November 24, 2015
6 Ways to Ditch Holiday Stress and Enjoy the Season
If you're feeling more flustered and less merry this holiday season, you're not alone.
With all of the holiday party planning, gifts to buy, and cards to send out, there are plenty of reasons to be more stressed out during the holidays. Fortunately, you can take steps to get the most of the holidays this year, simply by taking some time for yourself.
If you live in luxury apartments in Harford County, there are plenty of holiday stress-busting activities surrounding you. Read on and get ready to end the year on a low(key) note.
1. See a Movie
Even with the increased quality in home entertainment systems, we still love going to the movies! Suspend work and life stress for a couple of hours with your close friends and family—comedies work well for this—and come out feeling refreshed (or just content and full of popcorn). The Regal Cinemas Bel Air Cinema 14 (409 Constant Friendship Boulevard) is right around the corner from Enclave at Box Hill.
2. Take (TLC) Time for Yourself
Swedish, Sports, Trigger point—whatever kind of massage you prefer, there's no doubt you've felt its stress-relieving power. If you haven't, it's time to release some tension at the Spa on the Boulevard, where you can snag 10% off all services and retail products simply for being a resident at Enclave at Box Hill. After a 90-minute massage, and perhaps a foot massage, you'll feel like a brand-new person.
Lack of sun got you down? Head to Aruba Sun & Spa for a spray tan that will give you a healthy, vibrant look, even in the dead of winter. Plus, you'll get 10% off any services or retail items just for being an Enclave at Box Hill resident!
3. Enjoy Dinner Out
Why spend hours making holiday dinners when you can take visiting family and friends out to one of our fantastic local restaurants? If you'd rather stay in to eat, check out our post on the best takeout in Bel Air, MD—and avoid feeling "hangry" (hungry + angry) all season long!
4. Get Physical
You may just want to curl up under your covers and sleep all weekend, but if you exercise, you'll reduce your stress significantly. There are so many ways to get active around Enclave at Box Hill.
Play a pickup game of basketball at the Walter & Betty Ward Family Center YMCA downstairs! Try something new—test out your boxing skills at PRO Martial Arts (you'll get 10% off membership for 1 year for martial arts, self-defense, and kickboxing for being an Enclave resident). Head to the on-site fitness center with yoga room at Enclave and get your workout in without leaving home.
Want to get some fresh air? Check out some of our best local parks or wander the trails just outside your apartment.
5. Bake Away the Winter Blues
For some, cooking and baking are entirely stressful. For others—particularly when you're not baking for your child's school fundraiser—it's fun and stress-relieving. And at the end of it, you'll get to enjoy the tasty treats. When you have a beautiful kitchen as nice as the one in your Enclave apartment, it's especially fun!
6. Relax with Friends and Neighbors (or a Good Book) in the Lounge
You don't have to go out to get social! Hang out in our expansive clubhouse with communal kitchen and bar, fireplace, indoor and outdoor spaces and chat with your neighbors, or start an open game of Apples to Apples or Charades. And hey, if you'd rather just curl up with a good book outside your apartment, the lounge is for you!
Want to live somewhere you can actually relax and enjoy the holidays this year? Get in touch with us at Enclave at Box Hill, and we'll answer your questions. Want to see everything in person? Schedule an appointment. We'd love to meet you!
Back To Blog