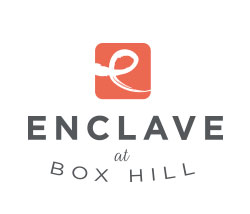 Your Source for All the Goings-On at the Best Apartments Bel Air, Maryland, Offers
November 10, 2015
Effortless Holiday Shopping around the Boulevard at Box Hill
When you're in the thick of the holiday season, the last thing you want to do is drop the eggnog and drive for miles to pick up a last-minute gift for your brother-in-law.
That's part of the reason we love living at Enclave at Box Hill—the Boulevard (and lots of shopping) is right around the corner. Whatever you need to buy, it's right there at your fingertips! Here's a sample of what you might experience when you live in one of our Bel Air apartments for the holidays.
Let's start holiday shopping—the easy way!
Holiday Cooking and Baking
'Tis the season to bake some gingerbread men, and all other things sugar and spice! Head to Wegman's to pick up all of the necessary supplies. Once you've loaded up your cart, it's a quick drive back home so you can stock your pantry and load up your fridge. Let the holiday parties begin!
Gifts for Your Niece
Nieces and nephews, Aunts and Uncles—for the extended family, you'll need gifts that are versatile and easy-to-love. Browse JC Penney or Old Navy for cozy sweaters, scarves, and hats in fun colors and forgiving sizes (because kids grow fast). If you happen to know their favorite colors, you're in great shape.
Another great crowd-pleasing option? Movie tickets! Pick some up at Regal Cinemas Bel Air Cinema 14, or just order them online.
Gifts for Your Sister
Sisters and best girl friends can be tricky! Pick up a pair of stylish boots at DSW Designer Shoe Warehouse or a blazer or shirts at LOFT. If you're best friends, it's pretty likely you shop together and you have a good sense of each other's style—but if you have a friend (or sibling) who's especially hard to buy for, just grab a gift card from either of these spots.
Then you can join them on the hunt for that perfect bag without going far from home.
Gifts for Your Mom
The macaroni plate's cute at 3, not so much at 30. Pick mom up a gift certificate for a facial and massage at Spa on the Boulevard—or go all out and spring for an all-day package so mom will feel rejuvenated from head to toe.
Have a mom who loves to deck the halls and bake the goods? HomeGoods is a great place to pick up kitchen gadgets, home decor items, and even some solid pieces of furniture to brighten up her living room or entryway.
Gifts for Your Pet
Pet Valu is the place to be for pet gift-buying. Whether you have a dog, cat, reptile, bird, fish, or gerbil, you'll find the stocking stuffers that are just right for your pet.
Gifts for Your Cat Sitter (and Everyone Else)
For everyone else on your list, pick up gift cards to Joe's Crab Shack or Lemon N Ginger Asian Grill. Your babysitter/pet sitter/boss will appreciate the gesture. For unexpected dinner parties and guests, you can't go wrong with a great bottle of wine from Friendship Wine and Liquor.
This year, holiday cheer will be especially easy to spread. Want to make your holiday shopping stress-free this year? Move to Enclave at Box Hill, and start living the good life. Schedule a tour and experience it for yourself!
Image: Pixabay via epicantus
Back To Blog