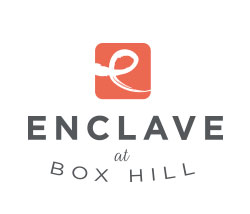 Your Source for All the Goings-On at the Best Apartments Bel Air, Maryland, Offers
November 17, 2015
Join Us at the Y Turkey Trot Charity 5K in Bel Air This Year!
We're so excited about Thanksgiving this year.
And it's not just because of the turkey and stuffing we're eagerly anticipating…we've got the Y Turkey Trot Charity 5K in Bel Air on our minds!
It's a fantastic tradition for a good cause, and we at Enclave at Box Hill are proud to sponsor this year's event. We're so excited for the event, we gave away 5 bibs at our Grand Opening Event. Get out and celebrate friends, family, and community before you dig into Thanksgiving dinner—it will taste that much better!
Bel Air Thanksgiving Turkey Trot Charity 5K
The Bel Air Thanksgiving Turkey Trot Charity 5K is a run/walk/jog/stroll taking place in Bel Air, MD, on Thursday, November 26, 2015—Thanksgiving Day.
The purpose? Well, it's not just to avoid putting on post-Thanksgiving meal weight. When you pay registration fees, you'll help support programs at our community YMCAs to give Central Maryland children living in poverty access to Y programs.
The Run that's Fun for Everyone
You don't have to be a marathoner to get involved in the Bel Air Thanksgiving Turkey Trot Charity 5K!
Enjoy fresh air while running, walking, hopping, skipping, or jumping your way to the finish line. This is the perfect opportunity to give back to our community while investing in a great time with family and friends.
You don't have to be a Y member to run—but if you'd like to become one, you'll get a complimentary 30-day Y membership when you register for the 5K. That way, you can train up at the Walter & Betty Ward Family Center Y right downstairs before race day.
All the Details
Ready to go?
Start off by registering

as an individual, join a team, or create a team. Children under 7 are free, youth (8-17) are $17.50, and adults (18+) are $35. Registration fees are non-refundable. Note: You can also register on the day of the event if you show up an hour early, but it's much easier to register in advance—you'll get extra sleep, and your t-shirt will be guaranteed!
Pick up your packet.

Stop by the

Walter & Betty Ward Family Center Y

(101 Walter Ward Boulevard, Abingdon, MD) on

Tuesday, November 24, 2015, between 3 to 8 p.m.

and grab your race day packet, which includes your shirt and number.
Plan ahead

. Are you going to take it easy or run it out? The courses for runners and walkers are different. Planning on taking a dog or a kiddo in a stroller? Check the

requirements online

before you go. Be prepared, and you'll be a cool cat on race day.
Get there early.

If you pre-registered online, be there at 8 am. It's a

14-minute drive

from Enclave at Box Hill to the race start location. Park at the Courtland Street Garage, Harford Mutual, or on public lots and streets outside the 5K running/walking

course

.
Have fun!

The run starts on Williams Street at West Broadway near McComas Funeral Home (50 W Broadway, Bel Air, MD 21014), and the walk starts on the MA & PA Trail at Ellendale Street. Either way, runners, and walkers will all end at MA & PA trail at Ellendale Street. Be prepared to have a great time, rain or shine!
We're so excited to share this wonderful holiday tradition with our Enclave at Box Hill family. If you're looking for a new apartment in Bel Air, we'd love to welcome you home to a luxury apartment just in time for the holidays. Get in touch with us today to schedule your tour!
Back To Blog