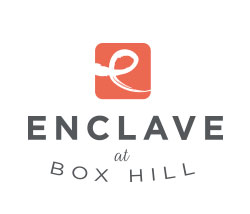 Your Source for All the Goings-On at the Best Apartments Bel Air, Maryland, Offers
December 8, 2015
A Month of Giving with Enclave at Box Hill
Season's greetings! To celebrate the season of giving and goodwill, Enclave at Box Hill is presenting our "Month of Giving" special starting now! For the whole month of December, we'll be offering a different surprise gift each week for future residents of Enclave. Here are a few important announcements for this month's holiday festivities:
Month of Giving Details
We're kicking off the month with a $100 gift card to your choice of Wegman's, JC Penney, Boston's Abingdon or OC Brewing Company when you reserve your brand new Enclave apartment! You can use your gift card for holiday shopping, personal leisure, or however you choose- it's up to you.
We've hand-selected these establishments as being some of the finest, most convenient shopping and dining institutions near Enclave at Box Hill. OC Brewing Company recently opened up a new Belair/Abingdon location last Dec. 4. – be sure to check them out!
Every week after that, we'll be continuing the holiday cheer with a different new surprise gift until the end of December. Each gift is exciting and awesome, but we're keeping them a secret so we don't spoil your holiday surprise. We're sure that you'll love what we have in store in the upcoming weeks. These are only available for those who sign up with us, so hurry and claim your gift!
Cookies Galore and More
Enclave is also pleased to announce that we were the proud Cookie Sponsor for this year's Bel Air Christmas Parade & Tree Lighting Celebration! The parade and happenings took place on Sunday Dec. 6th in downtown Bel-Air. Everyone had an awesome time participating in this community event.
Also, if you haven't noticed, our Christmas tree has been delivered! Stop by our clubhouse to relax by the fireplace and get in the holiday spirit!
Donate with Toys for Tots
Enclave at Box Hill is also an official Toys for Tots donation location. Donated gifts will be sent to the U.S. Marine Corp Reserve, where they will be distributed to less fortunate children in the community. Join us this year in spreading cheer and kind acts by donating to those who are in need.
Charles Dickens, author of "A Christmas Carol" said, "No one is useless in this world who lightens the burdens of another." You may find that it's just what you need during these busy holiday times. Please stop by the clubhouse to drop off your gift in our Toys for Tots box!
That's it for now! We hope you have a lovely and enjoyable holiday season this year. Once again, be sure to check out our "Month of Giving" prizes and promotions. Contact us today to claim your gift and to lease a brand new Bel Air apartment, complete with the latest contemporary amenities and attractive new features.
Image Source: Bel Air Downtown Alliance Facebook
Back To Blog