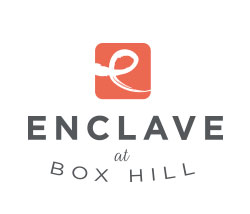 Your Source for All the Goings-On at the Best Apartments Bel Air, Maryland, Offers
December 1, 2015
Host a No-Stress Holiday Party at Your Place this Year
Holiday parties are a great way to connect with old friends, family, and loved ones. Even with all the activities during the holiday parties, hosting a party of your own doesn't have to seem like a chore. One of the best ways to throw a no-stress holiday party is to invite the gang over to your place for a cozy gathering. Here are some pointers to help preparations go smoothly.
Step 1:
Plan a Theme
A party theme creates an overall decoration backdrop for your guests. It also helps with the flow of your party, and informs your guests of how to dress or prepare. Some popular holiday party ideas include winter wonderland, karaoke night, and holiday movie themes.
But don't worry- even if you don't plan a formal theme, you can always just call it a "holiday party". That's usually enough of a theme in itself to guide your decorations, invitations, and other aspects of the party.
Step 2:
Decorate the Halls
Holiday parties are the easiest to decorate for- there will always be abundant holiday and seasonal-themed decorations at stores at this time of the year. Home Goods is a great place in the area to score some decorations.
Again, use your party theme to create new ideas and designs. Don't forget to stock up on basic party supplies like plates, cups, etc. These can also match your theme.
Another tip: Use all your senses! Using scents such as mint scented candles or cinnamon potpourri is a subtle way to set the holiday mood. Lighting is important as well- you might want to opt for some string lights or colored lights for ambiance. Mid-tempo jazz guitar makes great background music (it sounds like holiday music already!).
Step 3:
Decide on Food and Drinks
There are a number of options in this department that can help lighten your load. First off, potlucks are a great way to accomplish an excellent spread while minimizing work for the host. Turkeys, hams, eggnog, and holiday cookies are a few party staples to put on the list.
Light catering from a medium-sized restaurant is also a great time saver (especially for finger foods). If you're really in a pinch, pizza delivery is always a lifesaver.
Of course, if you're the type that loves to cook, this is your time to shine! A few great local place to stock up on recipe ingredients are Wegman's or Aldi. Candy buffets are also popular these days; a chocolate and mint theme will compliment the brisk winter weather very nicely.
Step 4:
Get Activities Going
Most people associate holiday parties with games and activities. Standard classics include white elephant gift exchanges, board games, and holiday karaoke. Variants on traditional games are also fun, such as "Secret Casino Santa." Party favors and prizes can help encourage participation from shyer guests.
More relaxing activity options include holiday movie marathons or watching a sports game.
Step 5:
Rinse and Repeat
That's it! Now you can start throwing parties at your place at any time you wish. Simply modify your theme to suit the occasion and you're good to go. Pretty soon, you won't just be the life of the party- you'll be the one bringing parties to life!
Throwing a party is much easier if you have a great setup at your apartment home. The Enclave at Box Hill apartments and town homes feature gourmet kitchens with granite countertops and kitchen islands that are perfect for preparing and serving dishes. An open format makes it easy to stay in the party, whatever you're doing. Communal amenities also include a clubhouse with kitchen and bar, a game room with a billiards table, and much more. Contact us today to schedule your tour!
Back To Blog