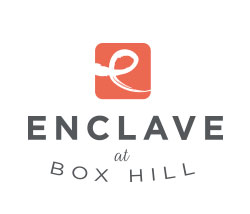 Your Source for All the Goings-On at the Best Apartments Bel Air, Maryland, Offers
December 29, 2015
Moving Made Easy: Tips for Moving into Your Bel Air Apartment
Moving into a new place is a fun and exciting journey—it will lead you to a new community, neighbors, and direction in life. But, the process of moving and packing can be a very consuming project. As with any major undertaking, there are several steps you can take to minimize the amount of time and resources you put into moving. Above all, have fun and enjoy your new beginnings!
Plan Ahead
Having to pack up at the last minute can throw many people off during a move. When moving, you'll want to plan ahead and strategize the process. Set a start date for your packing and create a set schedule. The best thing to do is hire a moving company; if that's not an option, friends and family can be a big help.
Moving will also involve all kinds of small tasks like changing your address with the post office and updating bank info. These can all be time consuming, so the more time you allot for the process, the less stressed you'll be.
Make Sure Everything is Labeled!
This goes without saying—a great way to lose track of your stuff is to not label your boxes. The more precise you can be when labeling boxes and items, the easier it will be to locate what you're looking for. When working with a moving company, be sure you understand whatever labeling system they use.
Let Go of Unnecessary Items before You Move
The fewer items you move, the less time you'll spend unpacking. It'll also be cheaper in terms of overall moving expenses. When prepping for the move, be sure to discard or donate things that you don't need anymore.
On that note, Enclave at Box Hill also participates regularly in local donation efforts. For instance, in 2015 we were an official Toys for Tots donation location. Keep your ears and eyes open for similar drives here at Enclave in 2016.
Separate Valuables, Necessities, and Important Records
Hiring a moving or packing company can be helpful, but they might not understand which items you'll need to access immediately. These include important documents, tax records, your laptop, etc. You might want to transport these items yourself in your car and bring them to your place directly. That way, there's no chance of them getting lost or buried with your other items.
Take Your Time Unpacking
If you have a busy schedule, it's ok to unpack slowly. You can start by unpacking the things that you absolutely need. As you continue to unpack, you'll find that your place has come together on its own over time. Soon you'll be calling it home.
Make Sure You have Adequate Space at Your Destination
Lastly, one problem that some people face when they move is that they pack up all their belongings, only to find that all of it doesn't fit in their new place. This is a major pain and can even cause additional expenses on extra storage, etc.
At Enclave at Box Hill, our apartments and townhomes are spacious and roomy to accommodate your belongings. Ceilings are 9' high, and each unit has spacious walk-in closets. Inquire about apartment units with balconies, or townhomes with decks for even more space.
Moving in at Enclave is a breeze—you'll be located right next to all your shopping needs, and we provide various services, such as package acceptance and "away-from-home" services while you're out. Get in touch with us today to learn more about leasing a spacious new apartment!
Back To Blog