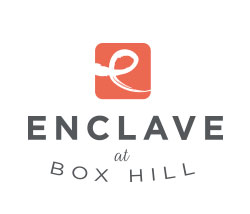 Your Source for All the Goings-On at the Best Apartments Bel Air, Maryland, Offers
December 15, 2015
Work and Life Balance at Enclave at Box Hill
Ever feel like you're on the edge when it comes to balancing work and home life? Managing your time is more doable if you have a solid home base from which to operate. This creates a feeling of consistency and familiarity to get you through unexpected developments when they arise.
Here are 3 main aspects of time management that you can use to help create a sense of equilibrium in your schedule:
Minimize Your Driving Time
Time management is one of the keys to balancing work and personal life. One way to save time is to spend less time driving around. The less time and energy you spend on the road, the more focus you'll have for your essential work tasks, as well as for friends and family.
There are many ways that living at Enclave at Box Hill can save you time:

Central Location: Enclave is located just about a 30-35 minute drive from downtown Baltimore; it's also easily accessible from various points in BelAir. Zippia ranked Bel Air as 7th in MD for

Top 10 Cities to Achieve Work-Life Balance

.
Time-Saving Services:

You can spend less time running errands by using our on-site services, such as our

package acceptance service

and our

"away-from-home"

services. These can be real lifesavers, especially if you'll be away on a long business trip.
With more time on your hands, you can finally dig in and make progress on your personal goals and hobbies.
Start an Exercise Routine
Exercise has been shown to reduce stress and can provide you with a quick mental boost. In the long run, being physically fit means that you have more energy, both for work and play.
At Enclave at Box Hill, starting a successful exercise routine is easy—you'll have access to our state-of-the art fitness center, which comes complete with a yoga room and children's playroom. Having your workout station where you live keeps you motivated to keep a consistent routine. There's also a gorgeous swimming pool at Enclave, and a walking trail if you enjoy outdoor exercise.
As an Enclave resident, you'll also be granted a free joining fee and 25% off of your first 6 months membership at the Walter and Betty Ward Family Center Y just down the street!
Relax and Recharge
To ensure that you're getting the downtime you deserve, it helps to actively plan relaxation times into your schedule. When you plan your relaxation time, be sure you aren't creating additional stress for yourself. For instance, going out for a party can be fun, but also time-consuming.
A good thing to do is to establish a routine for your relaxation and meditation times (similar to the way you create an exercise routine). Again, if you can do these where you live, it'll be that much easier to maintain consistency.
At Enclave at Box Hill, amenities include several down-time spots, such as the Game Room and our cozy fire pit area. Within our apartment and townhouse selections, you can enjoy your own private space in a den, sunroom, or loft for private meditation and chillaxing.
Finally, there are times when you may need to work from home and get ahead on your work. For times like these, we also have a business center with a conference room that you can use for getting in some productive times.
Enclave at Box Hill can help you integrate the different compartments of your life and consolidate them into a seamless routine for work and play. Schedule a tour today and see how your life can change!
Back To Blog