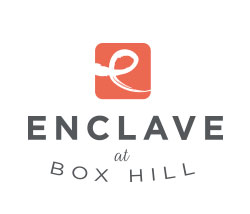 Your Source for All the Goings-On at the Best Apartments Bel Air, Maryland, Offers
December 22, 2015
Your New Year's Resolutions (and Plans) Start at Enclave!
For many people, starting the New Year's off right means putting some New Year's resolutions into action. This is a great time to re-evaluate your life and schedule and make some new changes and goals.
Don't listen to the naysayers! While it's true that some people don't meet all of their resolutions, many find New Year's resolutions extremely helpful for starting better habits. Most people implement maybe one or two resolutions, but here's a list of 5 of the most common ones to help you gather some ideas.
Start a New Exercise Routine
Exercising regularly can help you accomplish more by providing you with increased stamina and physical fitness. When you exercise consistently, you'll have more energy to carry you through the week. One way to make sure you persist with your routine is to exercise in a place that's convenient to access.
Enclave at Box Hill offers plenty of opportunities for exercise—take full advantage of our on-site fitness and health amenities, which include a fitness center with a yoga room, and an outdoor walking trail. Enclave residents also get various Resident Advantage Discounts, such as 10% off membership for 1 year of classes at PRO Martial Arts (new students only).

Start Eating Healthier
Eating healthy requires a good amount of strategy. For the most part, eating healthier often starts by you planning and cooking your own meals. This is the best way to get control of your diet, since you know exactly what will be going into your meals. It's also an easy way to save money on dining expenses. Do some local shopping at places like a nearby Wegman's so you can stock up for the week. This will help you avoid "unexpected" meals that can throw off your resolution plans.
Start Being Neater and Cleaner
The New Year is a prime season to get rid of the clutter in your life—both figuratively and literally. Being neater isn't just about cleaning up, because messes can resurface almost immediately after you clean. A reliable tip for beating the mess is to schedule regular cleaning times for the areas where you spend the most time.
At Enclave at Box Hill, your apartment or townhome comes complete with a spacious walk-in closet and a washer and dryer, so your clothes never pile up. You can also utilize our away-from-home services to help you stay ahead of the game while you're out of town.
Start Spending More Time with Loved Ones
This is one of the easier (and probably more enjoyable) New Year's resolutions. All you really have to do is start including your loved ones in more of your plans. Whether it be catching a movie or planning an outing to a museum, the old saying is true —"the more the merrier." Even just shopping together and going for a walk with a loved one can make for some good times. Of course, you can always just stay in and catch up or share a home-cooked meal at your place.
Start Enjoying Life to the Fullest
Sometimes our own inhibitions prevent us from living life to the fullest. Make some room for yourself—take that vacation you've been saving for or buy that new guitar you've been eyeing. You deserve it! Rewarding yourself in a purposeful way can actually help keep you from making poor financial decisions in the long run. It also trains you to recognize what really matters in your life and what doesn't.
The key to a successful New Year's resolution is to start early—don't wait until the last minute to plan your New Year's resolutions. This year, treat yourself to a new start by moving into a lovely new apartment in Bel Air, with all the amenities and services to help you reach your goals this year. Contact us today to learn more, and schedule a tour to see the benefits for yourself!
Back To Blog