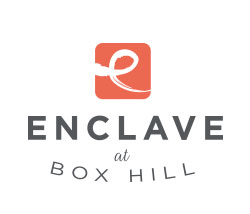 Your Source for All the Goings-On at the Best Apartments Bel Air, Maryland, Offers
January 26, 2016
Discover the Best Bars and Lounges in Harford County
Much of Harford County's charm lies in its friendly atmosphere and neighborly warmth. The community is full of sociable, hospitable folks, and the area is known for its welcoming feel. Stop by at any of the nearby local watering spots, and you'll see what we mean.
Whether you're looking for a spot to watch the game or a place to drop by for happy hour, there's an abundance of good vibes and good times. We've put together a list of some of our favorite places to grab a drink, so read on to discover six of the best bars and lounges in Harford County.
Bushmill Tavern
4017 Philadelphia Rd, Abingdon, MD
This spot is a local favorite—they have daily food and drink specials and are located just a short 2-minute drive from Enclave at Box Hill. Check out the daily shot specials (these sometimes rotate every few hours to keep things fun!). For a classic hometown-style tavern feel, you really can't beat Bushmill Tavern. They also serve up some pretty solid dishes—they've been voted best burgers in Harford County!
Boston's Restaurant and Sports Bar
3459 Merchant Boulevard, Abingdon, MD
Boston's is one of the best places to grab a cold beer and catch a game in Harford County. They have a huge center screen up front at the bar and TVs lining the walls There's ample seating, a full bar, and an awesome menu selection with typical pub fare—pizza, burgers, and appetizers. Oh, and it's located just 5 minutes away from Enclave. You can't beat that commute.
Bel Air Billiards Sports Pub
2-A Bel Air S Pkwy, Bel Air, MD
This is one of Harford County's favorite neighborhood-style bars and also the casual billiards spot. Bel Air Billiards has a fully-stocked bar, 16 rotating beer taps, and a nice layout of pool tables to keep the night moving. They also have a billiards league, which is a great way to keep your skills sharp and meet new folks in the neighborhood.
Ocean City Brewing Company
3414 Merchant Boulevard, Abingdon, MD
OC Brewing Co. is one of Abingdon's newest restaurant/grill/pub establishments. What sets them apart? They brew their own beer and vodka. Some notable beer choices include the Blood Orange IPA, OC Light Ale, and the Big Decisions! Double I.P.A. Swing by for a huge selection of 40 taps of beer—they're conveniently located just 5 minutes from Enclave, and the food is amazing as well.
Duclaw Brewing Co-Restaurant and Microbrewery
16 A Bel Air S Pkwy, Bel Air, MD
If you're into microbrews and specialty beers, Duclaw brewery is right for you. They have a large assortment of microbrews. Try their Misfit Red Amber Ale and Venom Pale Ale. X-9 Coffee Stout is a solid pick if you're getting ready for a night out with friends. If you're feeling adventurous, try the Cocoa Fuego Chocolate Chipotle Stout or the Hell Razer IPA, an aggressive golden IPA.
Main Street Tower
29 S Main St, Bel Air, MD 21014
You can always count on Main Street Tower for a more lively bar scene. They have a busy events schedule with regular beer pong tournaments, DJ and karaoke nights, and live music events. They have a full bar with an excellent drink list and some pretty sweet happy hour deals. It's a perfect happy hour spot for coworkers and good friends.
Let the good times flow at Enclave at Box Hill, where you'll be near all the best entertainment, dining, and recreation in the Harford County. Contact us today for more information on moving into a premium Harford County rental property, complete with state-of-the-art features and amenities. You can also schedule a tour to check out these luxury apartments and on-site amenities firsthand.
Back To Blog