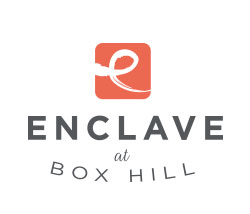 Your Source for All the Goings-On at the Best Apartments Bel Air, Maryland, Offers
January 5, 2016
6 Romantic Date Nights in Bel Air
Love is in the air here in Bel Air! Planning a romantic date night is easy when you live near some of the best restaurants and entertainment in Maryland. Whether you're married or still dating, a nice relaxing date is always a great way to make memories with your partner.
Here's a mix of some of our favorite date night ideas you can try out right away in Bel Air, MD.
Casual Dinner Night at Scotto's Cafe
Make it a classic night and enjoy a laid-back, casual dinner. Scotto's Cafe has the perfect ambiance and the best food to set the mood for the two of you. They feature a savory Italian food menu with an excellent wine list. There's nothing like a traditional dinner to create the space to chat and get to know each other even more.
Make it a Movie Night
Watching a movie is always a reliable option after enjoying your dinner date. Or, you can skip the dinner and just head straight to the movies. Check out Regal Bel Air Cinema over on Constant Friendship Boulevard. You can catch the latest flicks there and share a bucket of popcorn. Plan ahead and order your tickets online to beat the crowd.
Catch a Live Music Show
Most couples find that music is a bonding point for their relationship. Live music can definitely set the mood and make the night special. It sometimes means another thing as well—dancing!
Sean Bolan's on S. Main St. is a local favorite and has live music on weekends. For more easygoing musical vibes, head downtown for some jazz at Club 347.
Wine Pairing Dinners
Some restaurants now specialize in menus where they provide suggestions for wine pairings with your meal. This is an enjoyable and sophisticated way to enjoy a meal and some drinks on your date!
A fine example of this style of dining is Bel Air's own Pairings Bistro. Check out their braised short rib paired with a Gnarly Head 1924 Double Black. They even do dessert pairing! Treat your date to a scrumptious pumpkin cheesecake served with O'Reilly's white chocolate Irish cream.
Game Night
A little friendly competition can make the date more playful and exciting. Most lounges and pubs these days keep board games, such as Jenga or chess on hand to keep patrons entertained. Or, you can stay in and set up some games if you like. Check out our game and bar room at Enclave at Box Hill, which also features a billiard table.
Hot Air Balloon Ride
For a truly unforgettable time, treat your date to a hot air balloon ride. You can view all of Maryland's beauty from the air together for about an hour. Contact Light Flight Hot Air Balloons for more info. For the more adventurous, they also offer biplane flights as well!
Now's the time to plan a romantic evening with your loved one. They will appreciate the time and effort you put into spoiling them with a good time. Interested in living near all the best date night places in Bel Air? Contact us today to learn more about moving into prime rental property at Enclave at Box Hill. We have amazing floor plans and amenities to ensure you have everything you need.
Back To Blog