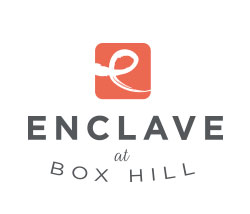 Your Source for All the Goings-On at the Best Apartments Bel Air, Maryland, Offers
January 19, 2016
Upcoming Bel Air, MD Events to Check out this Winter
2016 is well underway and winter is in full swing. Now's the time to get out and join the community for some good times, good food, and all-around cheer. If you're looking to meet new people and gain new experiences, there's no shortage of events in Bel Air, MD. Here's a list of 5 awesome events to check out near Enclave at Box Hill this winter.
The Winter Doldrums: A Sunday Afternoon of Music and Fine Art
Harford Community College's music and fine arts faculty holds its annual concert and exhibition on Sunday, January 31. The program will feature a concert as well as visual arts displays. The displays include ceramics, sculptures, digital arts, photography, and other exhibits. Reception follows afterwards. Grab your tickets soon!
Starving Artists' Sale
Now through February 22, all hanging art in the Harford Artists Gallery is $99 or less. The Gallery proudly showcases original prints, pottery, jewelry, sculptures, and other works, all crafted by local Harford County Artists. The show runs during regular Gallery hours (Fri.-Sun. 10 am to 5 pm). Swing by and show your support for the Bel Air art scene by picking up some new art!
17th Annual Winter Wine Expo
Mark your calendars! One of Harford County's premier food and wine events is happening on Sunday, February 21st at Harford Community College. The Winter Wine Expo is your chance to sample some of the finest wines from around the globe, try out new craft beers, and sample local restaurant offerings. You can also order drinks at discount prices.
Interested vendors and advertisers can also participate in the festivities. Crowds are estimated to reach over 600 people; tickets sell out fast, so be sure to get yours soon!
World Wetlands Day Festival
Reconnect with nature and join the Anita C. Leight Estuary Center for a day of fun activities, food, and more! There will be a wetlands scavenger hunt, games, music, and live animal demonstrations. The event happens at the Estuary Center on Saturday, January 30 from noon til 4 pm. This event is perfect for the family and young kids with inquisitive minds.
Motor Trend International Auto Show Baltimore
This one's in Baltimore, but it's such a huge event that we wouldn't want you to miss it. From February 4-7, The Motor Trend International Auto Show is going down at the Baltimore Convention Center. This is a major event for car lovers and enthusiasts- all the important names will be there! You can see all the latest car models, interact with company reps, and see future developments in the auto industry. Over 500 new vehicles will be on display.
This is why we love Bel Air so much—there are so many great happenings and events all the time! If you're interested in living in a premiere apartment in the area, contact us today at Enclave at Box Hill. We have spacious floor plans and cutting-edge services and amenities to suit all your living needs. Feel free to schedule a tour and check out the premises first hand.
Back To Blog