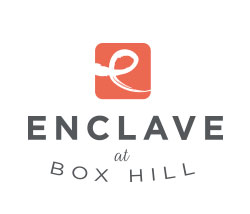 Your Source for All the Goings-On at the Best Apartments Bel Air, Maryland, Offers
April 12, 2016
Find Healthy Fare For the Whole Family Near Enclave at Box Hill at My Three Sons
Parents face countless obstacles while raising children, including finding healthy, inexpensive food every day. Despina Mathioudakis, co-owner of My Three Sons, knew this lifestyle all too well. Using the knowledge she learned while raising her own three sons, Mathioudakis opened the first My Three Sons location in 2001. Today, visitors enjoy their Mediterranean cuisine every day at the Edgewood location.
This popular eatery has a lively and comfortable dining area that's well-suited for a quick date with your significant other or a meal out with a group of friends. Though there is no waiter service, the rest of their staff is friendly and accommodating and will help you whenever you have any questions.
My Three Sons has an extensive menu that includes dishes ranging from large pizza pies and meaty sandwiches to fresh salads and tasty pasta. Regulars also love more unconventional dishes like the gyro pita platter and the white Russian sandwich, along with baklava for dessert.
My Three Sons
2510 Philadelphia Road
Edgewood, MD 21040
(443) 372-7063
Back To Blog