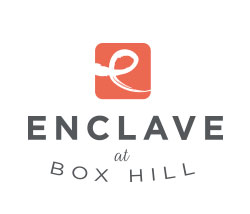 Your Source for All the Goings-On at the Best Apartments Bel Air, Maryland, Offers
January 4, 2017
Find Fresh, Affordable Island Flavors at Uncle's Hawaiian Grindz
Asian spices blend with Hawaiian flair at Uncle's Hawaiian Grindz, Falston's newest eatery. This Hawaiian-Polynesian fusion cafe brings hungry patrons flavors from all over the Pacific.
Large photos of the homeland decorate most of the walls at Uncle's Hawaiian Grindz, while a larger-than-life sized turquoise tiki symbol creates a focal point and transports guests to O'ahu, where chef Kaimana Chee was born and raised. Each of Uncle's wooden tables is topped with a tin SPAM can, which adds a comedic touch and holds together an assortment of sauces and spices at each table.
This charming restaurant's seemingly simple dishes involve an overwhelming amount of flavor, all under the watchful eye of chef Chee, the only chef in the area combining Polynesian, Asian, and Hawaiian cooking techniques. Guests say Da Poke Boat's fish is incredibly fresh, the space is well-kept, and the textures are uniquely brilliant. If you visit, you absolutely must order the Kanak Attack, a vanilla custard and coconut ginger ice cream topped with macadamia nut and crumbled sweet bread, which is guaranteed to satisfy any sweet tooth!
Back To Blog