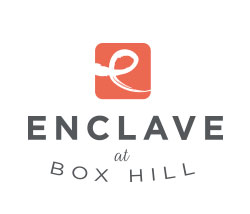 Your Source for All the Goings-On at the Best Apartments Bel Air, Maryland, Offers
January 27, 2017
Stretch and Strengthen Your Whole Body at Yoga Centric
Known as the warmest and friendliest yoga studio in Bel Air, Yoga Centric is on a mission to change the perception that yoga is only for certain kinds of people. This attentive and supportive studio offers a lifestyle beyond exercise, whether you're seeking a retreat from the hectic schedule or an intensive, heated routine.
Prepare for your practice by relaxing in the lounge area with complimentary infused water or tea, or browse their boutique for yoga lifestyle items. Class participation is up to you, as Yoga Centric courses span a wide range of activities, from hot yoga and aerial to boot camp and restorative. Runners enjoy a class specialized in preventing running injuries, while local sports teams even come in to study sequences to improve their game. Visitors say classes are challenging and instructors lead each practice differently.
View the class schedule online and reserve your place in advance, or drop by and ask one of these outstanding instructors to give you the tour.
Back To Blog