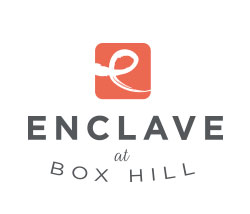 Your Source for All the Goings-On at the Best Apartments Bel Air, Maryland, Offers
May 26, 2017
Make Special Occasions Even Sweeter at Flavor Cupcakery
Cupcakes are small, but they bring joy and fun to both special occasions and everyday life. Flavor Cupcakery is a cupcake shop and bakery in Bel Air that uses only the highest quality of ingredients to ensure that the baked goods are fresh, unique, and flavorful. All of the batters are made from scratch – including frostings, fillings, compotes, and fruit curds.
Flavor Cupcakery has a wide variety of cupcakes available all season long. There are also gluten-free and vegan options available. Favorite flavors include blackberry buttermilk, deep fried Oreo, and pear and goat cheese – just to name a few. Aside from cupcakes, the bakery also has other sweet treats such as macarons, pies, Whoopie pies, and more.
The bakery also holds special events such as Sweet Escape Cake Night, where you will learn how to decorate a beautiful cake with professional techniques. This event is held at least once a month, so be sure to sign up in advance.
Back To Blog