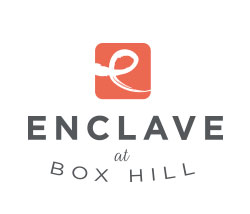 Your Source for All the Goings-On at the Best Apartments Bel Air, Maryland, Offers
July 12, 2017
Enjoy an Upscale Italian Meal at Primavera Italian Restaurant & Bar
Primavera Italian Restaurant & Bar
is based on the charming eateries found in Tuscany, Italy. In this Maryland restaurant, the owners have combined rustic and historic accents in a modern setting to provide each guest with a unique and pleasurable dining experience. The cooks pride themselves on always using fresh ingredients to craft delicious lunch and dinner entrees that pair nicely with the restaurant's superb wine selection.
Guests love the extensive menu at Primavera. Dishes range from fresh salads and hand-crafted pasta to finely cooked seafood, chicken, and beef. Guests can also try some of Primavera's meaty sandwiches and wraps, which are served along with crunchy potato chips. Primavera's pizza also cannot be forgotten; their pies are made from homemade dough with fresh ingredients and toppings.
The interior of Primavera is spotless and the tables are neatly set for your fine-dining experience. Primavera Italian Restaurant & Bar is the perfect place for a first date or a meal with friends.
Back To Blog