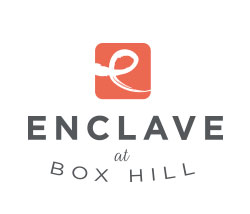 Your Source for All the Goings-On at the Best Apartments Bel Air, Maryland, Offers
July 12, 2019
Beat the Heat This Summer With a Visit to Ice World
It may be hot outside, but Maryland's Ice World instantly cools it down in the best kind of way with ice skating fun for everyone. The ice rink may sound like a winter activity, but it's really a pretty perfect spot to frequent during a summer heat wave. 
Open since 1996, the rink boasts everything from lessons to leagues, as well as free skate for those just looking to let loose and have a little fun. If you've never hit the ice before, check out their Learn to Skate group lessons, which offer up everything from totsicles classes for the littlest skaters to adult lessons and parent-child lessons. If you're in it to win it, they offer extensive hockey and figure skating training programs which will help you take your abilities to the next level. 
Public skate session times are held almost daily, with fun light shows during the Thursday through Saturday sessions. You can hit the ice for $10 per person and $4 skate rental if you don't have your own pair. Visit the website for the public skate calendar, and if you get hooked maybe take a peek at lessons! 
Back To Blog