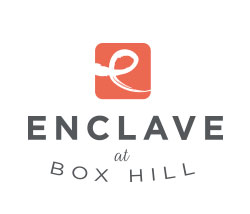 Your Source for All the Goings-On at the Best Apartments Bel Air, Maryland, Offers
July 2, 2019
Fuji Sushi Is a Go-To Spot for Japanese Fare Near Enclave at Box Hil
Since 2007, Fuji Sushi has been one of the top go-tos in the area for fresh sushi rolls and Asian fusion cuisine. From hibachi platters to Thai noodle dishes and everyone's beloved sushi rolls, they really do it all at Fuji Sushi and cater to all dietary needs and palates.  For those who aren't big sushi fans, don't let the name scare you: Fuji has pages of entree options, from chicken hibachi to teriyaki steak dinners. 
Dining in for a special occasion with a group of sushi lovers? You must get one of the chef's specialties! The Maki Party comes with eight tasty rolls displayed on a literal wooden boat. Not in a partying mood? You can also grab any item to-go and can log on to their website to place your pickup order right online.
There's a little something for everyone at Fuji Sushi, head over there for dinner soon to discover it all!
Back To Blog