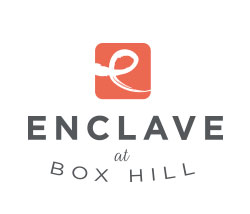 Your Source for All the Goings-On at the Best Apartments Bel Air, Maryland, Offers
November 26, 2019
Thanksgiving Dinner Is Served! Essential Hosting Tips for Renters
With Thanksgiving right around the corner, you're probably starting to make your holiday plans. And if those plans include hosting the big meal at your apartment, you might also be panicking about how you're going to accommodate everyone. But don't worry—just a few of these small tweaks will get your apartment ready for the crowd.
Stash your superfluous stuff. Extra clutter will always make your space look smaller, but it can actually become a physical barrier to your guests' comfort in this case. Clear out the pieces of furniture that serve no functional purpose and stow them in the bedroom or office, and get rid of any knick-knacks or decor that are taking up what could be valuable space for food and drinks.

Find some extra seating. Unless you really want to mix things up with a cocktail-style dinner, you're going to need enough seating for everyone on your guest list. But it doesn't all necessarily have to be at the dining room table. Keep things casual and invite guests to take their plates to the living room, where they can get comfy on the couch, or set up some extra folding chairs wherever you have space.

Create a more modest menu. It's probably tempting to go all out with the menu the first time you're hosting Thanksgiving, but if you fight that urge, you'll be happy you did. When you're working with a smaller kitchen and less serving space, a full-sized Thanksgiving turkey might not be your best option. Instead, opt for a smaller main dish—maybe even chicken or a turkey breast—and keep the sides simple. Consider cutting casserole recipes in half to free up space in your fridge and on the table.

Invite your guests to pitch in. Or better yet, let your family and friends do some of the work. Chances are people will be clamoring to help out by bringing their own dish, so let them! Invite dinner guests to take care of the appetizers, salads, sides, and desserts, and then you can really pay attention to making the main dishes and the setting perfect.
How to Host Thanksgiving in a Small Space [Williams-Sonoma]
How to Host Thanksgiving in a Small Space [The Good Stuff]
How to Host a Huge Thanksgiving in a Small Space [Realtor.com]
Back To Blog