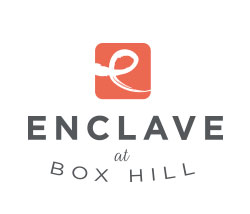 Your Source for All the Goings-On at the Best Apartments Bel Air, Maryland, Offers
December 1, 2019
Dec. 1 Near Enclave at Box Hill: Bel Air Christmas Parade and Tree Lighting Celebration!
For the 30th year, the local community will kick off the holiday season at the Bel Air Christmas Parade & Tree Lighting Celebration on Dec. 1. Thousands of people line the streets for the event every year, but the event has retained its small charm town and is a favorite for many families and children. The celebration begins with a concert on Main Street in front of the courthouse at 2:30 p.m., followed by the parade down Main Street at 3:30 p.m., which features marching bands, mascots, horses, motorcycles, baton twirlers, acrobats, and Bernese Mountain Dogs. Local groups put together unique and creative floats depicting holiday scenes like gingerbread houses and stacks of presents. Kids are also able to get their first glimpse of Santa and Mrs. Clause of the season. 
Following the parade, there's a community bonfire and sing-along in Shamrock Park at 4 p.m. — featuring hot cocoa and cookies — and the tree lighting at town hall at 4:45 p.m.
Free parking is available in metered spots in the Bel Air Parking Garage, located off main street on Hickory Avenue. The event is weather permitting.
Back To Blog