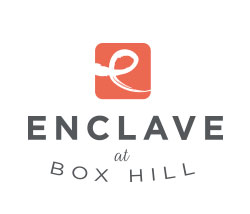 Your Source for All the Goings-On at the Best Apartments Bel Air, Maryland, Offers
June 18, 2020
Cabinets Bare at Enclave at Box Hill? Restock at Wegmans!
As a resident living at the Enclave at Box Hill, you have a Wegman's grocery store just two minutes north on Merchant Street, and you also enjoy easy access to a Walmart five minutes away. 
Wegmans offers many of the same amenities as Walmart does such as a pharmacy, housewares, entertainment, but they have more! They have their own pizza, sub, and coffee shop in their Market Cafe (where you can also order catering). You can serve yourself at their veggie, sushi, or olive bars to take home and enjoy. Wegmans can be a little pricier than Walmart, but some say they offer more quality items. There's also the Wegmans app that offers exclusive coupons, a free shopper's club, and sends you alerts informing of any recalls. 
They're open from 7 a.m. to 10 p.m. (temporary store hours) and there are also the choices of getting your groceries curbside or have them delivered to your door for easy convenience. Head to Wegmans for a great selection of food, products, and service.
Back To Blog