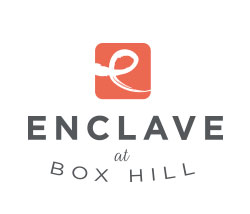 Your Source for All the Goings-On at the Best Apartments Bel Air, Maryland, Offers
November 24, 2020
Tea by Two: Experience a British Tradition in Bel Air
With the weather getting cooler and hygge season in full swing, there are few things as appealing as a warm cup of tea. Steeping and sipping your favorite loose leaf has an inherent air of elegance to it—suddenly, you feel like sharing scones and finger sandwiches with the Queen of England. But, really, you're a lot closer to home: you can enjoy an afternoon tea with all the grace of that dreamy aesthetic at Bel Air's Tea by Two.
The charm of Tea by Two, and "the ritual of taking tea" overall lies in the emotions it elicits. Whether you're catching up with a friend over the kettle or infusing your favorite blend over a long weekend, it's easy to find a tea experience that appeals to you. The same is true at Tea byTwo, where you can choose from their dozens of tea flavors and varieties, scones and other pastries, and even order your favorite selections online, complete with teaware and other gifts. Does your most tea-loving friend have a special event coming up? Treat them to a trip to Tea by Tea and a gift basket of goodies from their shop for the perfect present.
Curl up with a seasonal blend at home or stop by Tea by Two for an even more special experience.
Back To Blog