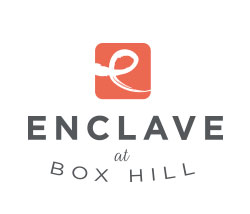 Your Source for All the Goings-On at the Best Apartments Bel Air, Maryland, Offers
February 24, 2021
Sip a Locally Made Beer at Hopkins Farm Brewery in Havre de Grace
When COVID restrictions were put in place, Hopkins Farm Brewery was already in a great position to accommodate customers safely. True to its name, the brewery resides on a working farm—which means there's plenty of space so spread out and enjoy a socially-distanced drink.
Although it's relatively new to the local scene, Hopkins Farm Brewery has already earned a reputation as a fun and safe place to grab a locally brewed beer and some grub from a food truck.
The beers are all crafted right on the farm using crops from the fields. Bundle up and grab a picnic table to try one of them today—maybe the Turtle Dovin' nitro-infused stout or the Paradise Road wheat beer. The food truck on-site changes all the time, but the rotating options include Boss Burger, Eat Like a Greek, and Jimmy's Seafood. Note that patrons are expected to wear masks at all times, except when they're seated, and parties are currently limited to six people.
Back To Blog