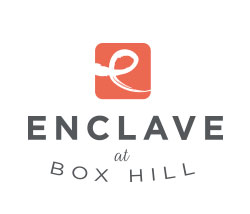 Your Source for All the Goings-On at the Best Apartments Bel Air, Maryland, Offers
March 29, 2021
Order Takeout Tonight From Crust Gourmet Pizza
Right across the Crust Gourmet Pizza homepage it very boldly states "best pizza restaurant in Bel Air." There's only one way to see if you agree! Give their upscale take on the humble pizza pie a try, and rank it against all the others in the area. 
One thing is for sure – you likely don't have another top contender that offers garlic shrimp, peri peri, or Mediterranean lamb pizzas alongside the traditional pepperoni and cheese. Crust divides their massive menu by category, and each has unusual flavor combinations and toppings that you wouldn't normally associate with a classic Italian-style pie. From Asian-style chicken to pulled pork and slaw, this isn't your local carryout pizza. Some of those same savory meats make their way onto subs and calzones and Crust Gourmet Pizza also has a few starters and salads, but the pizza is really the star of the show.
Find the eatery on Emmorton Road, with deliver available within 5 miles of the restaurant (Enclave at Box Hill is only 3.2 miles away!).
Back To Blog