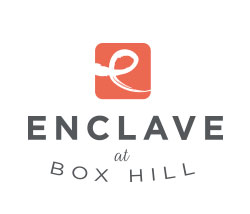 Your Source for All the Goings-On at the Best Apartments Bel Air, Maryland, Offers
April 2, 2021
Newberry Cafe & Bakery Puts a Modern Twist on Doughnuts
You probably don't know about Newberry Cafe & Bakery, or at least make frequent stops to this quaint café. It's in Bel Air, about 20 minutes away, and is only open Wednesday through Sunday. But there's good reason to jump in your car on a lazy morning to make the trip. Newberry Cafe & Bakery offers incredible donuts, pastries, and breakfast sandwiches, along with your favorite coffee drinks, in a relaxed, neighborhood café setting.
There aren't many spots anymore that you can get fresh donuts, especially like the ones at Newberry Cafe & Bakery. Choose from old standbys like jelly filled or glazed cake, or more modern options like peppermint mocha and chocolate espresso. If you're more of a savory breakfast eater, the Cali sandwich or Frank's platter really hit the spot. Grab a hot latte, and dozen donuts or a box of pastries to go.
Pretend like you're on vacation, and make a visit to Newberry Cafe & Bakery this weekend!
Back To Blog