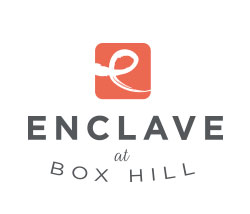 Your Source for All the Goings-On at the Best Apartments Bel Air, Maryland, Offers
September 21, 2021
Sip What's in Season at AleCraft Brewery
Looking for a place to enjoy some locally brewed beer, delicious barbecue, and even a bit of dog-spotting? Your search is over—you only need to head to AleCraft Brewery. Sparked by "a passion for artisan beer and a desire to achieve a dream," owners Eryn and Brad took their love for home brewing and brewery tours and transformed it into this Bel Air favorite. 
Since its opening in 2018, AleCraft Brewery has grown and developed its offerings while building a legion of loyal fans. One such reviewer writes, "Love this place. Really great beer. Excellent service," while another calls AleCraft "a really excellent option for the craft beer lover." If you're looking for a bit of sustenance beside your brew, you're in luck. Thanks to a partnership with Bird's Nest, home to some of Bel Air's best BBQ, their neighbors at AleCraft Brewery can get you fries, sandwiches, wings, or chip stix (among other food items) in just a few minutes. As a bonus, your food bill will go right on your Brewery tab!
Dog lovers, too, can rejoice in visiting AleCraft Brewery. The space is dog-friendly so, even if you don't bring a furry friend along, you just might spot a friendly, fuzzy face across the room. 
Back To Blog