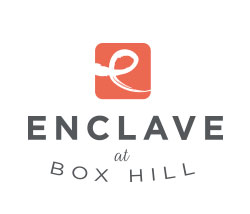 Your Source for All the Goings-On at the Best Apartments Bel Air, Maryland, Offers
February 4, 2022
Enclave at Box Hill: Richardson's Flowers & Gifts Has the Perfect Valentine's Day Present
Valentine's Day is almost here, folks! Why not get your loved one something thoughtful and sweet like a pretty bouquet of red roses from Richardson's Flowers & Gifts to celebrate this romantic holiday? 
A family-owned business, Richardson's Flowers & Gifts has been serving the community since 1947 with all different kinds of flowers and various colors to pick and choose from. You can find anything from red and pink roses to sunflowers, purple lilacs, and more as you explore the store. Some of their Valentine's Day bouquets to select from are Always a Queen, Blushing Rose, Pink Meadow, Crazy for You, and Pink Wink. The prices for the special bouquets range from $60 anywhere to $200. You can view the prices on each one and pictures of the gorgeous flowers on their website.
Find the perfect gift this Valentine's Day with a fresh bouquet from Richardson's Flowers & Gifts! They sell fruit baskets too if you'd like to get one to purchase with the flowers. The fruit baskets range from their Fruits and Blooms basket to Delicious Delights basket, Fabulous Fruit basket, and Designer's Choice Fruit basket. 
Back To Blog