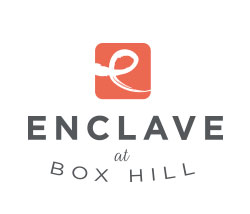 Your Source for All the Goings-On at the Best Apartments Bel Air, Maryland, Offers
May 15, 2022
Modern Chinese Cuisine Located In Abingdon
Discover your new favorite takeout spot at Lemon N Ginger Asian Grille! Offering outstanding dining to Abingdon, Maryland. As a cornerstone of the Abingdon community, the restaurant has been recognized for its outstanding Chinese cuisine, excellent service, and friendly staff. Lemon N Ginger Asian Grille prides itself on creating modern takes on traditional Chinese dishes, while only using the highest quality and freshest ingredients. 
Take a look at their menu, from appetizers, sushi, and even vegetarian entrees. Start off with an amazing appetizer, like some dumplings or tuna tartar. Then, dive into all the sushi options. Try the classics such as salmon or shrimp, or try a specialty roll. Such as the Titanic Roll- salmon, avocado, and caviar wrapped around crunchy, spicy tuna. Additionally, the menu has sushi poke bowls, vegetarian entrees, noodle bowls, and more! 
Located at 3491 Merchant Blvd Suite E, Abingdon, MD 21009. Open Monday from 11 am until 9:30 pm. Closed Tuesday. Open Wednesday and Thursday, 11 am through 9:30 pm. Friday and Saturday 11 am until 10:30 pm. And Sunday from 12 noon through 9 pm. 
Back To Blog