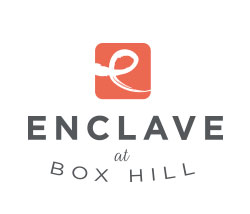 Your Source for All the Goings-On at the Best Apartments Bel Air, Maryland, Offers
November 1, 2022
A cozy bar in Locust Point with good food and drinks
Are you looking for your next favorite place to eat and drink? 1157 Bar and Kitchen may just be that new little slice of Heaven you've been searching for.
1157 Bar and Kitchen is a well-regarded and award winning restaurant that brings you great drinks, excellent food, and a whole lot of fun. Their libations list is long and varied, and their food is mouth-wateringly delicious.
Crispy Spanish Octopus, Pork Belly Confit, or Korean Fried Chicken Wings highlight their appetizer list. Tuck in to their Venison Shoulder Bolognese, a Braised Short Rib Sandwich or even their Lamb Sloppy Gyro for your main course. And don't forget to stick around for dessert to try their Chocolate Peanut Butter Tart or their Peach Dulce de Leche Bread Pudding.
1157 Bar and Kitchen is located at 1157 Haubert Street in Baltimore. Check out their website here for a full menu. 
Back To Blog