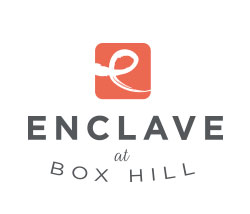 Your Source for All the Goings-On at the Best Apartments Bel Air, Maryland, Offers
March 2, 2023
Better Than a Bar, Das Bierhelle
What's better than a bar? A pub. What's better than a pub? A bierhalle. What's a bierhalle? 
A bierhalle is a large German pub that specializes in beer. And Das Bierhalle is Baltimore county's first-ever German Bierhelle.  
Das Bierhelle opened on September 11, 2018, and is located on the corner of Harford and Joppa Road. Priding itself on exceptional products and services, as well as a fun and vibrant atmosphere. Whether you are visiting to enjoy authentic German cuisine, or a night out of town, Das Bierhelle is able to provide the setting for a wide range of patronage. Happy Hour seven days a week, with additional food and drink specials daily! 
Take a dive into the delicious menu. Start with some incredible appetizers and starters. Choose between Sauerkraut Balls, Sweet Potato Fries, Pretzels, Sausages, and so much more. Then dig into something tasty for your entree. Try a sandwich like the Veal Schnitzel BLT or the Parkville Pit'wich. There are then plenty of delicious Wraps, Soups, and Salads. Then, featuring entrees such as Weinerschnitzel, Stuffed Cabbage Rolls, or Steak Frites. 
Das Bierhelle is open seven days a week. The bar houses include Monday – Friday from 11 am – 2 am and Saturday – Sunday from 10 am – 2 am. The kitchen hours include Monday – Wednesday from 11 am – 10 pm, Thursday – Friday 11 am – 11 pm, Saturday 10 am – 11 pm, and Sunday 10 am – 10 pm. 
Back To Blog