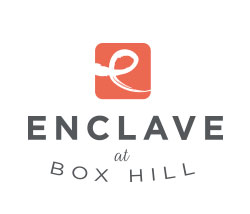 Your Source for All the Goings-On at the Best Apartments Bel Air, Maryland, Offers
October 16, 2023
Falling For Pumpkin Recipes at Enclave at Box Hill
Autumn is here and we here at Enclave at Box Hill are in full-on pumpkin spice mode. We love using our state-of-the-art kitchen to create and share delicious pumpkin goodies. This October, we hope to inspire our community members to make their own pumpkin treats using some of these incredible recipes. 
Pumpkin Waffles: You've heard of Taco Tuesday, get ready for Waffle Wednesday! This traditional breakfast food is made with brown butter, pumpkin puree, and a blend of warm spices. Top with whipped cream and maple syrup for the ultimate autumn morning. 
Pumpkin Spice Smoothie Bowl: You are not going to want anything else for breakfast after you try this out! A breakfast meal you can make the night before, a smoothie bowl can be made in minutes. This recipe is packed full of hearty and healthy pumpkin puree, pumpkin spice, and pumpkin seeds. 
Pumpkin Brownies:  The perfect mix of two fan-favorite desserts. This easy fall recipe uses a boxed brownie mix of your choice with a layer of pumpkin in the middle to create something super fun and delicious. And they look really pretty too! Perfect from Halloween to Thanksgiving! 
Pumpkin French Toast Casserole: Give a pumpkin makeover to a classic morning staple. This Pumpkin French Toast Casserole loaded with delicious seasonal flavor, feeds a crowd, and is so simple to make!
Back To Blog